CNN Belief Blog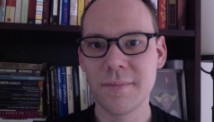 Editor's note: Brian Spadora lives and writes in New Jersey, where he attends Seton Hall University School of Law. Follow him on Twitter at @brianspadora.
By Brian Spadora, Special to CNN
(CNN) — Like many Catholics my age, I am Catholic in name only. I went to Mass every week as a kid and attended a Jesuit high school and college. My wife and I married in a Catholic church, and both of our children were baptized. But I haven't been a churchgoer since I became too old for my mother to coerce me into a pew.
I haven't even made the effort to attend Mass twice a year like "Christmas and Easter Catholics." For my entire adult life, my Catholic faith has been a sort of cultural vestige, like the Italian, Irish and Slovak ethnic heritage from which I'm generations removed.
Despite this, this month I decided…
View original post 994 more words